The new herbal: Köhler's Medizinal-Pflanzen
---
The new herbal: Köhler's Medizinal-Pflanzen
The new herbal: Köhler's Medizinal-Pflanzen
Aboca's Bibliotheca Antiqua has been enriched with a precious herbal, written in German, considered to be the best modern compendium of medicinal plants in Germany and Northern Europe, and of great scientific and artistic value.
---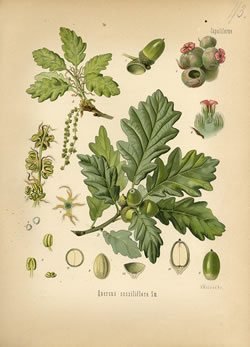 Köhler's Medizinal-Pflanzen in naturgetreuen Abbildungen mit kurz erläuterndem Texte.
Atlas zur Pharmacopoea germanica, austriaca, belgica, danica, helvetica, hungarica, rossica, suecica, Neerlandica, British pharmacopoeia, zum Codex medicamentarius, sowie zur Pharmacopoeia of the United States of America.
Ed. by Gustav Pabst and Franz Eugen Köhler; ed. 3 vols. (1887-1897). 
An atlas containing naturalistic images and explanatory texts about the German, Austrian, Belgian, Danish, Swiss, Hungarian, Russian, Swedish, Dutch and English Pharmacopoeia, the medicinal Codex and the Pharmacopeia of the United States of America.
The 283 enchanting botanical plates, published from 1887 to 1897, are discussed by the physician and naturalist, Hermann Adolf Köhler (1834-1879), who lists their uses and medicinal virtues.
The high quality of the chromolithographs allows us to admire the details of the roots,        leaves, seeds, flowers and fruits. The designs are the work of the illustrator Walter Müller and the botanist and lithographer Carl Friedrich Schmidt, who were able to faithfully reproduce the phytographical details.
---
SFOGLIA LE TAVOLE PIÙ SIGNIFICATIVE
---