Anything to please!
Saturday 9 March 2019
---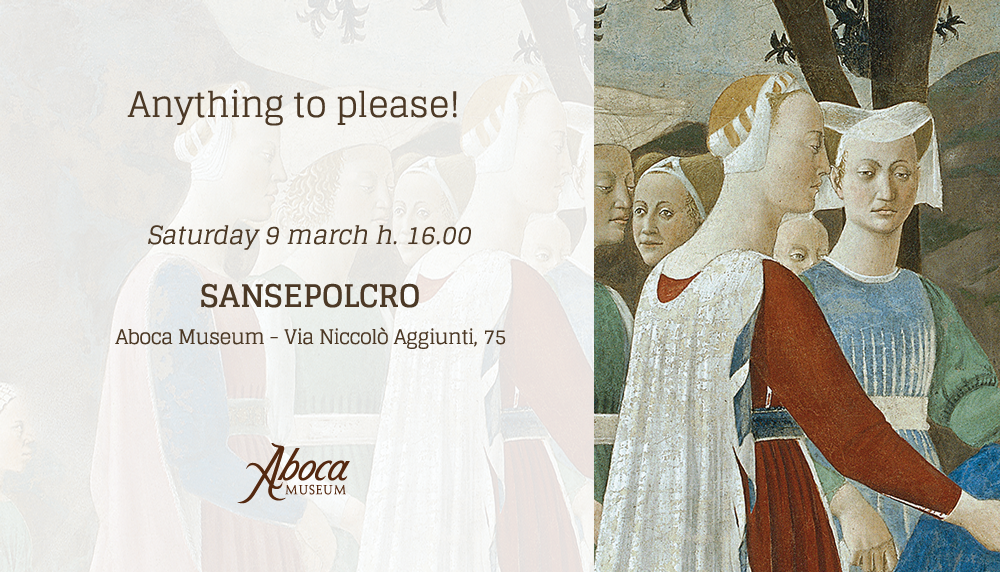 In the various rooms of the Aboca Museum, the properties of red rhubarb and of a number of other precious spices, perfumed mint and humble local plants are explained, alongside displays containing alembics (alchemical stills) and distillers, which together tell the story of the art of cosmetics, and the various little "tips and tricks" used by women through history: from depilatory creams and hair colour to products to promote milky white skin... as well as many other herbal remedies from past to present, used to seduce and delight.
After the tour of the exhibition is complete, the doors to experimentation will be thrown wide open in the museum's herbalist laboratory, where visitors will be invited to indulge their creative streak, concocting a fragrant solid perfume.
COST: 12€ per adult - 7€ for children aged 6 and above
---