God's herbalist
Sunday 22 September 2019
---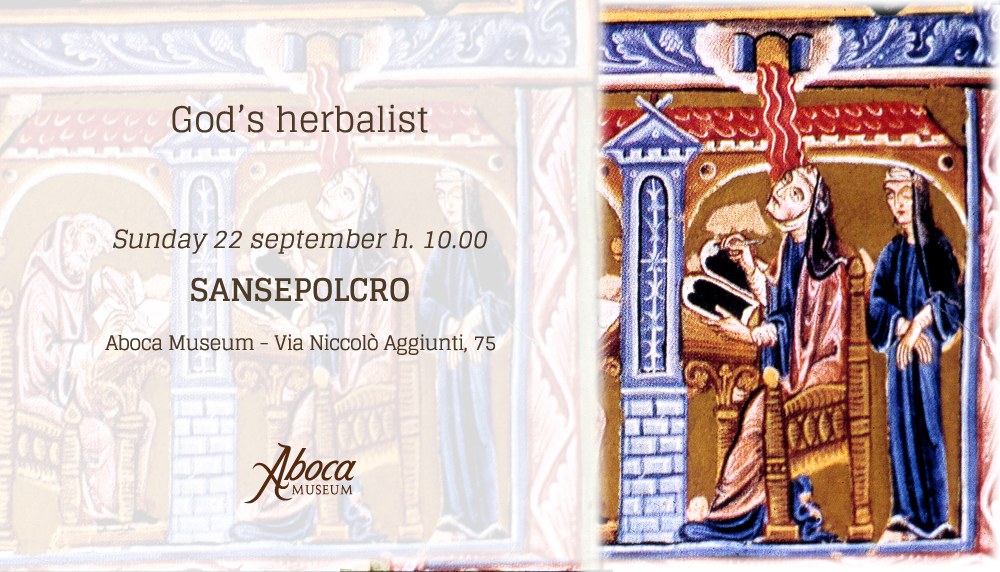 Saint Hildegard, a mystic and naturalist who lived in Germany, described the causes and effects of remedies extracted from plants when these came into contact with the various parts of the human body.
Visit Aboca medicinal herb gardens and in the beautifully decorated rooms of the Aboca Museum, the therapeutic properties of the herbs are revealed, used by the abbess to alleviate the pains of the body and the soul.
After the tour of the exhibition is complete, the doors to experimentation will be thrown wide open in Aboca's herbalist laboratory, where visitors will be invited to delve into the world of apothecaries and pharmacists, preparing a relaxing medicinal.
COST: 12€ per adult - 7€ for children aged 6 and above
SOON THE COMPLETE PROGRAM
---