Herbs and… bloodletting!
Saturday 17 February 2018
---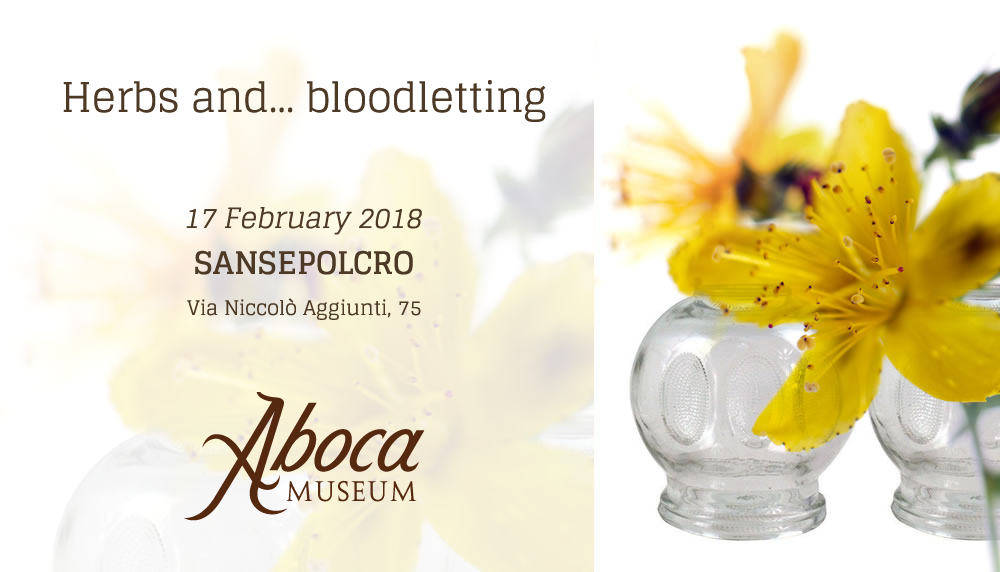 Glass vessels, suction cups and a small chest complete with scarificator for practising bloodletting can be found in the Glass Room at the Aboca Museum, introducing visitors to the medicinal herbs used for their cicatrising (or healing) properties by barbers or "barber-surgeons", who in days gone by were something akin to doctors, entrusted with much more than simply cutting hair: they extracted blood, cured toothaches and used medicinal herbs judiciously to practice the art of bloodletting.
After the tour of the exhibition is complete, the doors to experimentation will be thrown wide open in the museum's herbalist laboratory, where visitors will be invited to delve into the world of apothecaries and pharmacists, preparing a soothing, healing ointment.
COST: 12€ per adult - 7€ for children aged 6 and above
DOWNLOAD THE CALENDAR OF CONFIRMED VISITS
---