Plants consecrated to the Sun
Saturday 14 July 2018
---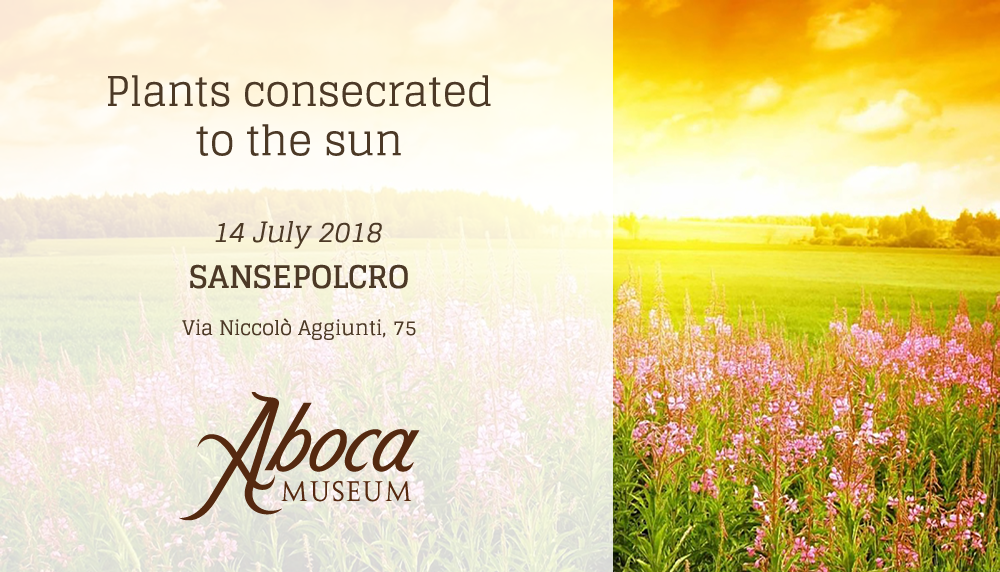 Striking yellow curry plant, said to be "dyed with gold", golden turmeric powder, warm, fragrant incense and red hibiscus - the pleasant aromas of the plants exhibited in the Herb Room in the Aboca Museum are matched by their glorious array of colours, recounting the mysterious historical beliefs linked to the hottest period of the year, the heat wave.
After the tour of the exhibition is complete, the doors to experimentation will be thrown wide open in Aboca's herbalist laboratory, where visitors will be invited to try their hand in a laboratory of natural colours, extracting vibrant hues from various parts of the plants to create dyes to be used to add colour to botanical images.
Subsequently, guests can pay a visit to the Aboca medicinal herb gardens to learn about organic crops, particularly the scented curry plant, with its yellow flower heads.
COST: 17€ per adult - 12€ for children aged 6 and above
---