THEOPHRASTUS - Greece - 371 a. c.
---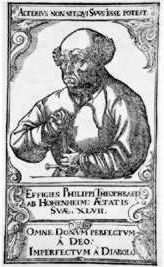 Theophrastus was born in 371 B. C. in Eresus. A pupil and successor of the philosopher Aristotle, he inherited the master's library, and applied himself not only to theory, but also to the natural sciences, studying the structure of plants in particular. He is the author of the most ancient descriptions of Greek origin that have been passed on to us.

Main work: De Historia Plantarum, Amsterdam, Laurentium, 1644.

Botanical interests: In his work, which was printed for the first time in 1483 in Latin, special attention is paid to the flora of the Eastern Mediterranean, but also to the flora native to the rivers and lakes of Egypt. Some authors refer to illustrated manuscripts, which, unfortunately, are not available to us. In his works, Theophrastus treats quite seriously the history of the plant world while being at the same time very concrete and realistic, occasionally reprimanding the ecclesiastics who spread superstitions. He divides plants into trees, grasses, shrubs and perennial plants. For each of these four categories, he makes a distinction between cultivated and wild plants. Among his principal works are: De Historia Plantarum libri decem (1644), De Causis Plantarum (6 books).
---