For schools
Aboca's Educational Project
---
---
Aboca is a business that specialises in the cultivation and transformation of medicinal plants. It offers a new way of learning, suitable for students and visitors of all ages. The tour is structured to include various educational activities, in search of medicinal plants in the Tuscan hills of Sansepolcro (Ar).
If you would like to take part in the educational project or enrich it with further experiences in the territory, please contact our Tour Operator Circolo degli Esploratori, chosen Aboca partner, on 0575 759 738, scuole@circoloesploratori.it
All educational project activities involve a participation fee and groups need to be booked in advance. All activities are adapted to the age of the participants.
Are you in a small group or with your family? Aboca allows, on predefined dates, participation in all or part of the educational tour.
If you would like to visit the Aboca Museum, please book directly on 0575 733 589, museum@aboca.it.
For info on ticket prices and a guided visit, free of charge admissions or concessions, please visit our website, www.abocamuseum.it
---
ABOCA IS FUN EVEN IN WINTER!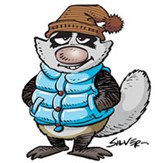 Take the educational tour between October and the end of February and pay less!
Come and discover the magic of nature in the winter months when it is still rich in perfumes and colours. In fact, it is still possible to enjoy all educational project activities.
---
THE MUSEUM FOR YOUNGER CHILDREN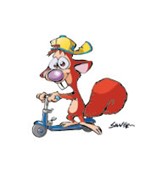 For younger students and families visiting with children, you can combine the museum tour with a game of "Find the mystery object" or a Treasure hunt among the precious objects on display.
---
WHERE ARE WE?
The Aboca Museum visit and the "Urban Botanical walk" take place in the historical town centre of Sansepolcro (Ar).
The Aboca production sites can be found in Pistrino di Citerna (5km from Sansepolcro).
The visit to the Medicinal Garden, the workshop "Herbalist for a day" and "Budding Entomologists" take place at Aboca (6km from Sansepolcro).
---
OPENING TIMES
Aboca Museum: From 1st October to 31st March: 10am – 1pm and 2.30pm – 6pm, closed Monday. From 1st April to 30th September: open every day from 10am – 1pm and 3pm- 7pm.
Production sites: from Monday to Thursday.
Medicinal Garden, "Urban Botany", "Herbalist for a day" and "Budding Entomologists": every day.
---